Sue Y. Nabi, ancienne star de L'Oréal, est devenue le 1er septembre la première patronne de Coty depuis 2014 avec une solide expérience dans les cosmétiques et la beauté. Le talent et le flair de Nabi sont légendaires. Cependant, elle sait qu'elle vient d'hériter d'un calice empoisonné. Coty, fabricant des parfums Gucci, Burberry et Marc Jacobs et du vernis à ongles OPI, a subi le plus grand effondrement boursier du secteur de ces vingt dernières années. Une triste histoire. Le groupe est l'un des plus anciens parfumeurs, fondé en 1904 par le Corse François Coty. Ce dernier a inventé la parfumerie moderne, basée sur la production à grande échelle et le travail des célèbres verriers et cristalliers Lalique et Baccarat. Un riche héritage que le groupe, coté en bourse à New York, étonnament, n'a jamais beaucoup mis en avant, si on compare avec ses rivaux L'Oréal et Estée Lauder qui eux, célèbrent régulièrement leur histoire. L'un des nombreux mystères qui entourent cette société aujourd'hui plus américaine que française. Coty n'a pas souhaité répondre à plusieurs demandes de commentaires de Miss Tweed par courrier électronique.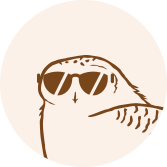 This article is for subscribers only
True journalism, like goldsmithing and embroidery, relies on expertise. Miss Tweed only focuses on proprietary information and analysis. By subscribing, you support a team of journalists who work only for you. Our mission is to bring you reliable and accurate information on the luxury and fashion industry which, in 40 years, has become one of the pillars of the global economy.
Subscribe
Login