What would Estée Lauder, the doyenne of the modern cosmetic industry, say? The Estée Lauder Companies, her namesake multinational, appears to be stuck in a downward spiral. The $41bn group has missed expectations nearly every quarter this year. Then last week, it again cut growth targets. America's biggest beauty group keeps losing market share to rivals such as France's L'Oréal and Spain's Puig. Many of its flagship brands such as Clinique and the Estée Lauder brand are no longer as strong as they once were. The time has come to brush off the cobwebs, industry insiders say. The Lauder family let them grow in the same way the Ferragamo family refused to touch the Italian shoemaking brand for many years before the arrival of CEO Marco Gobbetti, as Miss Tweed reported last month. It's the "Ferragamo syndrome." For the longest time, the descendants of the Ferragamo brand could not find the courage to alter its products and communication. For them, it felt like killing the memory of their father Salvatore, founder of the brand. The same thing has happened to the Lauder family. Revamping brands such as Estée Lauder means destroying the memory and heritage of its beloved founder, who died in 2004 aged 97. The brand is sacrosanct, untouchable. And as a result, it has become irrelevant. It's seen as for grandmothers, like Ferragamo was before its brutal (and not yet successful) makeover initiated by Gobbetti.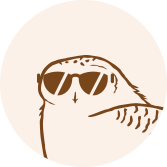 This article is for subscribers only
True journalism, like goldsmithing and embroidery, relies on expertise. Miss Tweed only focuses on proprietary information and analysis. By subscribing, you support a team of journalists who work only for you. Our mission is to bring you reliable and accurate information on the luxury and fashion industry which, in 40 years, has become one of the pillars of the global economy.
Subscribe
Login