Stories on fashion and luxury you won't read elsewhere
MISS TWEED'S ETHICS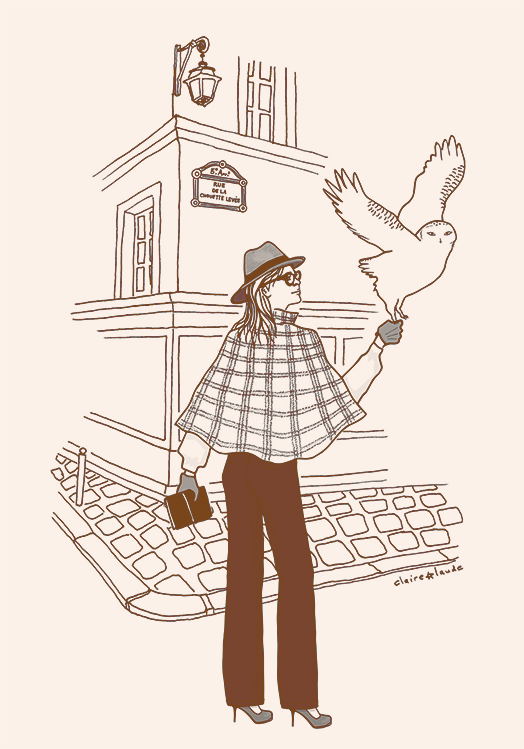 The purpose of this document is to specify the commitments, duties and principles that govern the operations of Miss Tweed. Miss Twee considers these conditions indispensable to its good functioning. Miss Tweed wished to share them with readers in order to engage in a dialogue and show itself worthy of their trust.
We have attached to this document the Declaration of the Duties and Rights of Journalists, drawn up in Munich in 1971, which was signed by all the French journalists' unions as well as by several European organizations. It is an authoritative document. We also repeat our position regarding the use we make of our subscribers' personal data, an essential element of transparency at a time when data is becoming a bargaining chip, which is not the case at Miss Tweed. More details are to be found in the legal notice and terms of use and conditions.
Independence of the company
Miss Tweed defines itself as an independent online media company that, as such, defends its own interests and is not at the service of commercial interests or third-party influence. Miss Tweed will never at any time pass into the hands of any one interest, group or faction.
EDITORIAL
Renewal
The editorial content is subject to regular renewal, at least weekly, and not just to occasional and partial updates. All renewals are dated.
Expenses and gifts
Except in special circumstances, Miss Tweed covers all expenses related to the professional activity of its journalists: travel, accommodation, restaurants, etc.
Miss Tweed ensures that they do not accept any gifts or other benefits, directly or indirectly, in the course of their business or, more generally, in circumstances that could clearly affect their work and the tone of their stories.
These special circumstances are defined by the editorial management, and each member of staff must refer to the editorial management in this matter.
Social responsibility
Miss Tweed is committed to employing at least one professional journalist on a permanent basis. Miss Tweed adheres to the various collective agreements of the media industry and undertakes to offer members of the editorial staff a salary payment or remuneration for their work on a free-lance basis.
Advertising
Miss Tweed refuses all forms of advertising on its Internet portal.
PREAMBLE
The right to information, free expression and criticism is one of the fundamental freedoms of every human being.
This right of the public to know facts and opinions is part of all the duties and rights of journalists.
The responsibility of journalists towards the public takes precedence over any other responsibility, in particular towards their employers and public authorities.
The mission of information necessarily involves limits that journalists themselves spontaneously impose on themselves. This is the purpose of the declaration of duties formulated here.
However, these duties can only be effectively respected in the exercise of the profession of journalism if the concrete conditions of independence and professional dignity are met. This is the purpose of the bill of rights that follows.
DECLARATION OF DUTIES
The essential duties of the journalist, in researching, writing and commenting on events, are:
respect the truth, regardless of the consequences for himself or herself, because of the public's right to know the truth;
to defend freedom of information, comment and criticism;
to publish only information whose origin is known or to accompany it, if necessary, with the necessary reservations; not to delete essential information and not to alter texts and documents;
not to use unfair methods to obtain information, photographs and documents;
to respect the privacy of individuals;
rectify any published information that proves to be inaccurate;
to maintain professional secrecy and not to disclose the source of information obtained in confidence;
to refrain from plagiarism, slander, libel, defamation, baseless accusations and to receive any benefit from the publication or deletion of information;
never confuse the profession of journalist with that of advertiser or propagandist; accept no instructions, direct or indirect, from advertisers; refuse all pressure and accept editorial instructions only from those in charge of the editorial staff.
Any journalist worthy of the name makes it a duty to observe strictly the principles set forth above; recognizing the law in force in each country, the journalist accepts, in matters of professional honor, only the jurisdiction of his or her peers, to the exclusion of any governmental or other interference.
BILL OF RIGHTS
Journalists demand free access to all sources of information and the right to freely investigate all facts that affect public life. The confidentiality of public or private affairs may in this case be invoked against the journalist only by way of exception on clearly expressed grounds.
The journalist has the right to refuse any subordination that would be contrary to the general line of his company, as determined in writing in his employment contract, as well as any subordination that would not be clearly implied by this general line.
A journalist may not be compelled to perform a professional act or express an opinion that is contrary to his or her conviction or conscience.
It is mandatory that the editorial team be informed of all-important decisions that may affect the life of the company. It must at least be consulted, before a final decision is taken, on any measure affecting the composition of the editorial staff: hiring, dismissal, transfer and promotion of journalists.
In view of their function and responsibilities, journalists are entitled not only to the benefit of collective agreements, but also to a personal contract ensuring their material and moral security and remuneration corresponding to their social role and sufficient guarantee their economic independence.
Munich, 1971