While luxury groups are on the prowl to buy rival brands and grow bigger, another M&A wave is gaining pace in a sector highly strategic for the Italian economy: the manufacturing of fashion and luxury goods. Italy is where no less than 80 percent of the world's luxury products are made. It is a fragmented industry that employs hundreds of thousands of people directly and indirectly and involves mostly small and medium-sized family-owned business. At the same time, their clients, big luxury groups such as LVMH, Kering and Richemont, are getting bigger and bigger. And these groups constantly expect better and faster service. In recent years, they have also introduced tedious corporate reporting processes, involving countless spreadsheets, which small companies find time-consuming.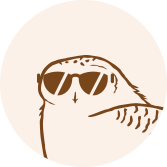 This article is for subscribers only
True journalism, like goldsmithing and embroidery, relies on expertise. Miss Tweed only focuses on proprietary information and analysis. By subscribing, you support a team of journalists who work only for you. Our mission is to bring you reliable and accurate information on the luxury and fashion industry which, in 40 years, has become one of the pillars of the global economy.
Subscribe
Login