Alors que les grands groupes de luxe cherchent à s'agrandir en faisant des acquisitions, une autre vague de consolidations prend de l'ampleur dans un secteur stratégique pour l'économie italienne : les façonniers de la mode et du luxe. En effet, pas moins de 80 % des produits de luxe vendus à travers le monde sont fabriqués dans la péninsule italienne. Ces façonniers, qui emploient directement et indirectement des centaines de milliers de personnes, sont constitués pour la plupart de petites et moyennes entreprises familiales. Dans le même temps, leurs clients, de grands groupes de luxe comme LVMH, Kering et Richemont, ne cessent de grandir – et d'accroître leurs attentes en termes de qualité et de rapidité de service. Ces dernières années, ces groupes ont aussi imposé à leurs fournisseurs des procédures administratives chronophages, accompagnées souvent d'interminables tableaux Excel.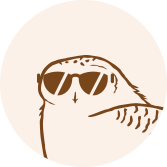 This article is for subscribers only
True journalism, like goldsmithing and embroidery, relies on expertise. Miss Tweed only focuses on proprietary information and analysis. By subscribing, you support a team of journalists who work only for you. Our mission is to bring you reliable and accurate information on the luxury and fashion industry which, in 40 years, has become one of the pillars of the global economy.
Subscribe
Login