Dior, Saint Laurent and Louis Vuitton help remind the world that France exists. Big luxury brands, whether French, Italian, British or American, like to play the role of ambassador of their home country. Ralph Lauren sells dreams about the elegance of great American ranches. Dolce & Gabbana promotes Sicily and its playful buxom Madonnas. Saint Laurent celebrates the independent and free-spirited femme fatale. But what do Chinese fashion brands coming to Europe and the United States sell? What is the ideal they want to promote, and can it make Western consumers dream?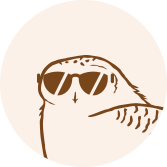 This article is for subscribers only
True journalism, like goldsmithing and embroidery, relies on expertise. Miss Tweed only focuses on proprietary information and analysis. By subscribing, you support a team of journalists who work only for you. Our mission is to bring you reliable and accurate information on the luxury and fashion industry which, in 40 years, has become one of the pillars of the global economy.
Subscribe
Login