Après les records de valorisations et de bénéfices enregistrés par les grandes maisons et les groupes de luxe l'an dernier, 2022 devrait être une année encore prospère. Et ce, malgré le récent rebond de la pandémie de Covid-19, prédisent les analystes et les initiés. Inspirons-nous de 2021. De nombreuses craintes se sont révélées infondées ou exagérées : peur d'un ralentissement des dépenses de luxe des Chinois en raison de la campagne de « prospérité commune » de Pékin, craintes de l'impact de la baisse du tourisme sur les dépenses en voyage et surtout, crainte de l'impact psychologique de la pandémie sur l'envie de se faire plaisir et de dépenser sans compter.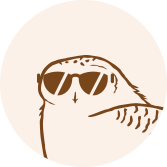 This article is for subscribers only
True journalism, like goldsmithing and embroidery, relies on expertise. Miss Tweed only focuses on proprietary information and analysis. By subscribing, you support a team of journalists who work only for you. Our mission is to bring you reliable and accurate information on the luxury and fashion industry which, in 40 years, has become one of the pillars of the global economy.
Subscribe
Login