Several French investors are circling round Euronext-listed crystal maker Baccarat, which has been without a proper CEO for a year and recently became the property of Hong Kong-based institutional funds. Founded in 1764 in the Lorraine region of France, Baccarat is one of the country's oldest and most revered crystal makers. For centuries, its sparkling chandeliers, vases and glasses adorned European royal palaces from the house of the Romanovs to the Bourbons. Baccarat was also instrumental in developing France's perfume industry in the early 20th century. Today, the company continues to thrive by making crystal decanters for cognacs Remy Martin Louis XIII and Hennessy XO.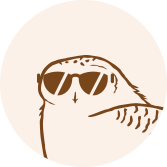 This article is for subscribers only
True journalism, like goldsmithing and embroidery, relies on expertise. Miss Tweed only focuses on proprietary information and analysis. By subscribing, you support a team of journalists who work only for you. Our mission is to bring you reliable and accurate information on the luxury and fashion industry which, in 40 years, has become one of the pillars of the global economy.
Subscribe
Login