Plusieurs investisseurs dans le luxe, dont Richemont, propriétaire de Cartier, gravitent autour du joaillier indépendant Graff, Miss Tweed a appris, alors que la course au rachat de marques s'intensifie avec la reprise attendue. Connu pour ses diamants rares de couleur et ses colliers à 3 millions d'euros, Graff, a dû renoncer en 2012 à une introduction en bourse de 3,5 milliards de dollars à Hong Kong en raison du faible appétit des investisseurs. La société a démarré en 1960 avec une petite boutique à Londres lancée par Laurence Graff. Ce fils d'immigrants d'Europe de l'Est est devenu en l'espace de quelques années le « roi du diamant », courtisant les nouveaux milliardaires du Moyen-Orient et de Russie.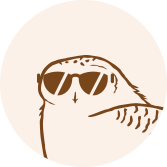 This article is for subscribers only
True journalism, like goldsmithing and embroidery, relies on expertise. Miss Tweed only focuses on proprietary information and analysis. By subscribing, you support a team of journalists who work only for you. Our mission is to bring you reliable and accurate information on the luxury and fashion industry which, in 40 years, has become one of the pillars of the global economy.
Subscribe
Login