LVMH's noose around the French media is getting tighter. Last month, the French luxury group acquired a 40 percent stake in the media company that owns the French magazine Challenges, one of the country's most authoritative business news weeklies. LVMH already owns France's best business daily Les Échos as well as Investir, Connaissance des Arts, Radio Classique and the popular tabloid Le Parisien. Such consolidation raises concerns about the preservation of pluralism and media freedom in France, one of the founding pillars of a well-functioning democracy. We are talking here about pluralism of beliefs, opinions and analyses and the free circulation of information. If too many important and influential media are concentrated in the hands of one person, pluralism and media freedom can fade away. This trend is particularly worrying as politicians and their business backers are about to start actively lobbying and campaigning ahead of France's presidential elections next spring.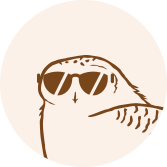 This article is for subscribers only
True journalism, like goldsmithing and embroidery, relies on expertise. Miss Tweed only focuses on proprietary information and analysis. By subscribing, you support a team of journalists who work only for you. Our mission is to bring you reliable and accurate information on the luxury and fashion industry which, in 40 years, has become one of the pillars of the global economy.
Subscribe
Login