L'un des principaux dirigeants de Louis Vuitton, Anthony Ledru, est en pole position pour prendre les commandes de Tiffany & Co une fois son acquisition par LVMH bouclée, ont déclaré à Miss Tweed plusieurs sources proches du leader mondial du luxe ainsi que des chasseurs de têtes. Ledru, vice-président de Louis Vuitton responsable des activités commerciales, est considéré comme le meilleur candidat pour remplacer Alessandro Bogliolo. Leader dynamique, doté d'une profonde connaissance du secteur de la joaillerie et du marché américain, Ledru a le vent en poupe chez LVMH. Le patron du groupe français, Bernard Arnault, l'apprécie ouvertement, ont indiqué plusieurs sources. Pour Arnault, Ledru, âgé de 47 ans, a fait jusqu'ici un parcours sans faute, ayant produit de solides résultats commerciaux tout au long de sa carrière. C'est aussi un bon chef, à la personnalité élégante et chaleureuse.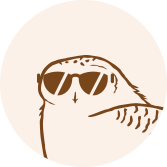 This article is for subscribers only
True journalism, like goldsmithing and embroidery, relies on expertise. Miss Tweed only focuses on proprietary information and analysis. By subscribing, you support a team of journalists who work only for you. Our mission is to bring you reliable and accurate information on the luxury and fashion industry which, in 40 years, has become one of the pillars of the global economy.
Subscribe
Login