Audemars Piguet, une des maisons horlogères les plus puissantes au monde en termes de croissance et d'image, cherche un successeur au charismatique François-Henry Bennahmias, qui est à sa tête depuis une décennie. L'entreprise se prépare à engager un grand cabinet de chasseurs de têtes, probablement basé à Paris, pour l'aider à recruter un candidat externe. La course est également lancée en interne, selon plusieurs sources ayant une connaissance directe du dossier. « Il y aura un processus à deux voies », a déclaré l'une des sources. François-Henry Bennahmias doit quitter la société dans le courant de l'année prochaine.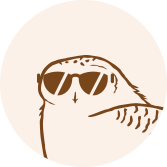 This article is for subscribers only
True journalism, like goldsmithing and embroidery, relies on expertise. Miss Tweed only focuses on proprietary information and analysis. By subscribing, you support a team of journalists who work only for you. Our mission is to bring you reliable and accurate information on the luxury and fashion industry which, in 40 years, has become one of the pillars of the global economy.
Subscribe
Login