Audemars Piguet, one of the world's strongest watch brands, is looking for a successor to the charismatic François-Henry Bennahmias, who has been at its helm for a decade. The company is preparing to hire a major headhunting firm, likely based in Paris, to help it hire an external candidate to lead the luxury watchmaker. The race is on internally as well, several sources with first-hand knowledge of the matter have said. "There will be a dual-track process," one of the sources said. Bennahmias is due to leave the company sometime next year.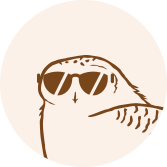 This article is for subscribers only
True journalism, like goldsmithing and embroidery, relies on expertise. Miss Tweed only focuses on proprietary information and analysis. By subscribing, you support a team of journalists who work only for you. Our mission is to bring you reliable and accurate information on the luxury and fashion industry which, in 40 years, has become one of the pillars of the global economy.
Subscribe
Login