Audemars Piguet compte devenir un acteur majeur du florissant marché de la seconde main en lançant son propre programme de montres d'occasions certifiées (certified pre-owned ou CPO) d'ici la fin de l'année, a annoncé jeudi son directeur général, François-Henry Bennahmias. Audemars Piguet (AP) est le deuxième grand horloger de luxe à investir dans le marché de l'occasion, après l'arrivée surprise du roi Rolex début décembre.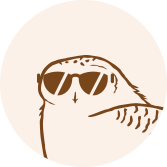 This article is for subscribers only
True journalism, like goldsmithing and embroidery, relies on expertise. Miss Tweed only focuses on proprietary information and analysis. By subscribing, you support a team of journalists who work only for you. Our mission is to bring you reliable and accurate information on the luxury and fashion industry which, in 40 years, has become one of the pillars of the global economy.
Subscribe
Login