Alors que les affaires s'apprêtent à reprendre après la pandémie de Covid-19, de nombreuses marques de mode, de beauté et de luxe se posent la même question : avons-nous besoin de boutiques puisque les consommateurs se sont tellement habitués à faire leurs achats en ligne ? Les maisons ont perdu beaucoup d'argent pendant la pandémie, notamment avec les loyers qu'elles ont dû continuer à payer même si leurs magasins étaient fermés. Dans la plupart des cas, les ventes en ligne n'ont pas suffi à compenser la perte d'activité des boutiques. Comment doit-on aborder la reprise économique tant attendue ? Avec prudence, en se consacrant pleinement au e-commerce ? Ou en ouvrant un maximum de boutiques à de belles adresses afin de rentabiliser ce que les experts du secteur appellent « l'achat de revanche » ?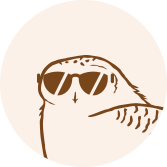 This article is for subscribers only
True journalism, like goldsmithing and embroidery, relies on expertise. Miss Tweed only focuses on proprietary information and analysis. By subscribing, you support a team of journalists who work only for you. Our mission is to bring you reliable and accurate information on the luxury and fashion industry which, in 40 years, has become one of the pillars of the global economy.
Subscribe
Login