Les premières offres pour Baccarat devraient être officiellement déposées dans les prochaines semaines avec des attentes de prix pour le célèbre cristallier français bien plus élevées que ce que les vendeurs anticipaient il y a tout juste six mois, selon plusieurs sources proches du processus de vente. Le marché des fusions et acquisitions est en pleine effervescence, avec des sociétés de capital-risque riches en liquidités et des grands groupes briguant les actifs les plus prisés du secteur du luxe. Les valorisations ne sont pas près de baisser. Au cours de cette dernière semaine de juillet, une avalanche de résultats semestriels des principaux acteurs du luxe (LVMH, Kering, Hermès, Prada et Moncler) a mis en lumière un rebond impressionnant - presque comme si la crise de 2020 n'avait jamais existé.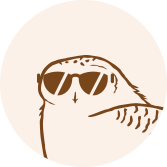 This article is for subscribers only
True journalism, like goldsmithing and embroidery, relies on expertise. Miss Tweed only focuses on proprietary information and analysis. By subscribing, you support a team of journalists who work only for you. Our mission is to bring you reliable and accurate information on the luxury and fashion industry which, in 40 years, has become one of the pillars of the global economy.
Subscribe
Login