A controlling stake in Isabel Marant, one of France's most important fashion success stories, is actively marketed for sale, several industry sources said. The market for mergers and acquisitions is staying surprisingly buoyant – with a few brands currently for sale including Italy's Furla - despite Russia's invasion of Ukraine and current geopolitical instability. Several private equity firms have already expressed interest in Isabel Marant. So has New York-based fashion group Capri, owner of brands Michael Kors, Versace and Jimmy Choo, the sources said. Founded in 1995, Isabel Marant embodies Parisian bohemian chic. It is known for ethnic prints like Java Batik and wedge sneakers, a design the brand relaunched recently. When it first appeared a decade ago it triggered a sea of knockoffs. The label operates in the sweet spot of "accessible luxury" – which is the same target market as Michael Kors - with bags and shoes costing a few hundreds of euros.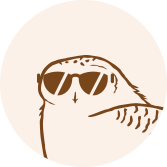 This article is for subscribers only
True journalism, like goldsmithing and embroidery, relies on expertise. Miss Tweed only focuses on proprietary information and analysis. By subscribing, you support a team of journalists who work only for you. Our mission is to bring you reliable and accurate information on the luxury and fashion industry which, in 40 years, has become one of the pillars of the global economy.
Subscribe
Login