Napoleon Bonaparte was one of Breguet's most famous customers. This year marked the bicentenary of his death on the island of St. Helena. The French emperor figured in countless exhibitions around the world, yet Breguet was nowhere to be seen, not even as a sponsor. The watchmaker, which is part of Swatch Group, said this was "not an oversight". It preferred to focus on the 220th anniversary of the invention of the tourbillon – a watch mechanism designed to increase accuracy – by Abraham-Louis Breguet, founder of the brand. Swatch Group is all about engineering feats and industrial power, and measurable things are what it likes to talk about. It is not into the stories of VIPs and celebrities that most luxury brands thrive on.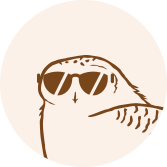 This article is for subscribers only
True journalism, like goldsmithing and embroidery, relies on expertise. Miss Tweed only focuses on proprietary information and analysis. By subscribing, you support a team of journalists who work only for you. Our mission is to bring you reliable and accurate information on the luxury and fashion industry which, in 40 years, has become one of the pillars of the global economy.
Subscribe
Login