Le gouvernement surveille de près les fleurons de l'industrie du luxe et de la mode qui sont une « fierté française », a déclaré à Miss Tweed Bruno Le Maire, ministre de l'économie, des finances et de la relance. Parmi les entreprises qui suscitent des inquiétudes, la cristallerie Baccarat fondée sous Louis XV, aujourd'hui aux mains de sociétés de crédit hongkongaises, bénéficie d'un suivi spécifique pour l'aider à assurer son avenir, a confié le ministre. L'avertissement de Bruno Le Maire intervient alors que les politiques et les entrepreneurs français craignent de voir s'exporter, ou perdus pour cause de mauvaise gestion, les savoir-faire et les millions d'emplois générés par le secteur du luxe et de la mode et tout son écosystème.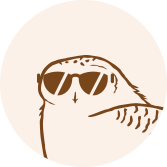 This article is for subscribers only
True journalism, like goldsmithing and embroidery, relies on expertise. Miss Tweed only focuses on proprietary information and analysis. By subscribing, you support a team of journalists who work only for you. Our mission is to bring you reliable and accurate information on the luxury and fashion industry which, in 40 years, has become one of the pillars of the global economy.
Subscribe
Login