Burberry a annoncé plusieurs mauvaises nouvelles cette semaine. Tout d'abord, son président, Gerry Murphy a déclaré que l'arrivée du nouveau PDG Jonathan Akeroyd l'an prochain ne signalait « aucun changement stratégique majeur ». Ensuite, il a ajouté que Riccardo Tisci resterait directeur de la création de la maison. Ce n'est pas ce que les analystes du secteur attendaient ou voulaient entendre. Les spécialistes s'accordent pour dire que Riccardo Tisci n'est pas le designer dont Burberry a besoin pour réaliser son potentiel et croître durablement.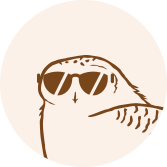 This article is for subscribers only
True journalism, like goldsmithing and embroidery, relies on expertise. Miss Tweed only focuses on proprietary information and analysis. By subscribing, you support a team of journalists who work only for you. Our mission is to bring you reliable and accurate information on the luxury and fashion industry which, in 40 years, has become one of the pillars of the global economy.
Subscribe
Login