Louis Vuitton ne vend pas seulement des sacs à main mais aussi « de la culture », a insisté Bernard Arnault au début de l'année. C'est une marque mondiale, une des entreprises les plus rentables de France mais aussi un véritable mécène, a ajouté le patron de LVMH en présentant les résultats annuels du groupe. La Fondation Louis Vuitton, dessinée par l'architecte Frank Gehry et installée dans le bois de Boulogne, à Paris, est un gigantesque musée. Et si l'art ne suffisait pas, le fabricant de sacs à 4 000 euros dirige également les Éditions Louis Vuitton. Fondée au milieu des années 1990, cette maison d'édition a produit de nombreux best-sellers et génère un chiffre d'affaires de plus de 5 millions d'euros.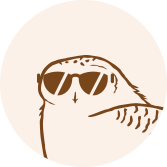 This article is for subscribers only
True journalism, like goldsmithing and embroidery, relies on expertise. Miss Tweed only focuses on proprietary information and analysis. By subscribing, you support a team of journalists who work only for you. Our mission is to bring you reliable and accurate information on the luxury and fashion industry which, in 40 years, has become one of the pillars of the global economy.
Subscribe
Login