Chanel a racheté la librairie parisienne 7L de Karl Lagerfeld afin de préserver son héritage et son âme, la maison a confirmé à Miss Tweed. Le grand couturier allemand a travaillé pour Fendi de 1965 à son dernier souffle. Il avait orchestré la renaissance de Chanel à partir de 1983 et fut le plus prolifique créateur de sa génération. Son esprit libre manque cruellement à tous ceux qui l'admiraient et se nourrissaient de sa créativité, de ses extravagances et de son regard unique. Le Kaiser parlait plusieurs langues et cultivait une passion pour la philosophie, l'art et la littérature. Connu pour ses traits d'esprit, il décrivait son amour des livres comme « une maladie dont on ne guérit jamais ».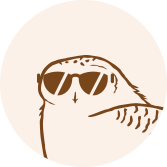 This article is for subscribers only
True journalism, like goldsmithing and embroidery, relies on expertise. Miss Tweed only focuses on proprietary information and analysis. By subscribing, you support a team of journalists who work only for you. Our mission is to bring you reliable and accurate information on the luxury and fashion industry which, in 40 years, has become one of the pillars of the global economy.
Subscribe
Login