Dans l'univers du luxe, la joaillerie de marque connaît l'un des plus impressionnants taux de croissance – malgré la pandémie. Après les sacs à main, elle est un signe distinctif d'ascension sociale et porte certaines valeurs. De plus en plus de femmes s'offrent elles-mêmes un bijou d'une grande maison pour afficher leur réussite. Parmi les plus importantes clientes, on trouve beaucoup de riches jeunes femmes asiatiques. Ainsi, la performance éclatante des joailliers Cartier et Van Cleef & Arpels (VCA) au cours du premier trimestre n'est pas vraiment une surprise. Pourtant, elle a propulsé les actions de leur société mère Richemont à des niveaux encore plus élevés. L'activité a également été soutenue chez leur rival Bulgari, et la croissance du chiffre d'affaires de sa marque sœur Tiffany & Co s'est accélérée depuis janvier, date à laquelle le leader de l'industrie du luxe LVMH l'a officiellement rachetée.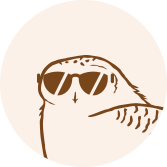 This article is for subscribers only
True journalism, like goldsmithing and embroidery, relies on expertise. Miss Tweed only focuses on proprietary information and analysis. By subscribing, you support a team of journalists who work only for you. Our mission is to bring you reliable and accurate information on the luxury and fashion industry which, in 40 years, has become one of the pillars of the global economy.
Subscribe
Login