L'exposition Thierry Mugler au Musée des Arts Décoratifs de Paris a enfiévré la presse et les réseaux sociaux depuis son ouverture, le 28 septembre. Connu pour ses vêtements spectaculaires et ses expérimentations avec le plexiglas et le latex, Thierry Mugler est un showman et un créateur de talent, de la même trempe que Jean-Paul Gaultier. Lors de l'inauguration, le créateur âgé de 72 ans, qui a transformé son visage par de multiples opérations et se fait appeler Manfred Thierry Mugler pour se dissocier de la marque, a posé avec d'innombrables célébrités et designers. Mais, derrière les paillettes et le glamour, peu de gens connaissent l'ampleur du gouffre séparant l'aura de la marque de la réalité de son activité de mode.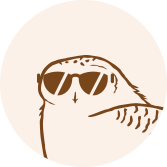 This article is for subscribers only
True journalism, like goldsmithing and embroidery, relies on expertise. Miss Tweed only focuses on proprietary information and analysis. By subscribing, you support a team of journalists who work only for you. Our mission is to bring you reliable and accurate information on the luxury and fashion industry which, in 40 years, has become one of the pillars of the global economy.
Subscribe
Login