La créatrice parisienne Natacha Ramsay-Levi va quitter Chloé, plusieurs sources proches de la maison et de son propriétaire le groupe Richemont ont déclaré à Miss Tweed. En effet, les ventes de la marque sont en déclin depuis plus de trois ans, ont-elles ajouté. Richemont, qui traverse la pire crise de l'industrie horlogère depuis 300 ans, a compris que le style garçon manqué et les revendications de Ramsay-Levi ne collaient pas avec l'image légère, bohème, raffinée et ultra-féminine de Chloé. Riccardo Bellini, PDG de Chloé depuis décembre (ex-CEO de la Maison Margiela, qui fait partie du groupe OTB de Diesel) cherche activement une nouvelle créatrice et n'a pas encore finalisé sa sélection, ont indiqué plusieurs sources sous couvert d'anonymat. « C'est très difficile », explique une personne proche de Richemont qui suit de près les discussions. « Comme il n'y a pas beaucoup de femmes ayant le profil recherché, c'est compliqué ».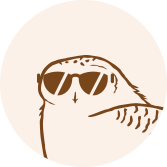 This article is for subscribers only
True journalism, like goldsmithing and embroidery, relies on expertise. Miss Tweed only focuses on proprietary information and analysis. By subscribing, you support a team of journalists who work only for you. Our mission is to bring you reliable and accurate information on the luxury and fashion industry which, in 40 years, has become one of the pillars of the global economy.
Subscribe
Login