Everyone has heard about the spray-on dress. Supermodel Bella Hadid appears half-naked on stage, her hands covering her breasts. Two men in black gently spray her body with a white substance that solidifies into a dress. A woman moves forward and slits it up to mid-thigh. The video goes viral. The bold stunt pays off and the young fashion brand Coperni becomes a global celebrity overnight. In terms of visibility, Coperni's show beat megabrands with much deeper pockets. According to the data analysis firm Launchmetrics, Coperni's spray-on dress generated $26.3 million in media impact value, as much as the announcement last month that Rihanna would perform at the coveted U.S. Super Bowl half-time show in February.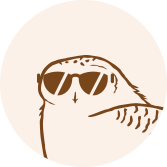 This article is for subscribers only
True journalism, like goldsmithing and embroidery, relies on expertise. Miss Tweed only focuses on proprietary information and analysis. By subscribing, you support a team of journalists who work only for you. Our mission is to bring you reliable and accurate information on the luxury and fashion industry which, in 40 years, has become one of the pillars of the global economy.
Subscribe
Login