Coty est le premier grand groupe de produits de beauté à avoir mis à la porte l'ensemble de son personnel en Russie en raison de l'invasion de l'Ukraine. Le groupe américain a licencié ses quelque 200 salariés ce mois-ci, alors même que la plupart de ses parfums et cosmétiques coûtent moins de 300 euros, seuil à partir duquel s'appliquent les sanctions de l'Union européenne et des États-Unis sur l'exportation de produits de luxe. Coty n'a pas voulu confirmer le nombre de licenciements, ni le coût de la liquidation de ses opérations, mais des sources industrielles en Russie l'ont estimé à « plusieurs dizaines de millions de dollars ». Selon des personnes proches de la société, des citoyens américains siégeant au conseil d'administration de Coty et son président, Peter Harf, ont insisté pour quitter la Russie par crainte des sanctions. Coty réalisait jusqu'alors 3 % de son chiffre d'affaires dans le pays.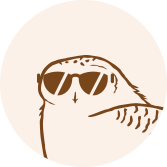 This article is for subscribers only
True journalism, like goldsmithing and embroidery, relies on expertise. Miss Tweed only focuses on proprietary information and analysis. By subscribing, you support a team of journalists who work only for you. Our mission is to bring you reliable and accurate information on the luxury and fashion industry which, in 40 years, has become one of the pillars of the global economy.
Subscribe
Login