Audemars Piguet, one of the world's biggest watch brands, is set to appoint as its new CEO a Swiss woman from outside the horological industry, industry sources have said. Her identity is not yet known. The watchmaker has declined to comment on such details regarding her profile. However, if confirmed, her nomination would mean that Audemars Piguet's family owners thought her ability to lead and build the brand further was more important than watchmaking expertise and experience. Audemars Piguet is not alone. Many head-hunters and human resources directors believe that hiring from outside the industry can bring fresh ideas and energy, luxury executives said at Miss Tweed's Luxury at the Summit conference on leadership in Val d'Isère, the French Alps, held in early April.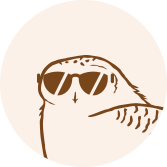 This article is for subscribers only
True journalism, like goldsmithing and embroidery, relies on expertise. Miss Tweed only focuses on proprietary information and analysis. By subscribing, you support a team of journalists who work only for you. Our mission is to bring you reliable and accurate information on the luxury and fashion industry which, in 40 years, has become one of the pillars of the global economy.
Subscribe
Login