Depuis le début de la pandémie, certaines marques de mode et de luxe ont redoublé d'efforts et d'imagination pour renforcer leur notoriété et créer du lien avec leurs clients. Dior a produit des podcasts avec des artistes. Chloé a lancé sa « radio » et interviewé des femmes passionnées et passionnantes. La maison Karl Lagerfeld a proposé des cours gratuits de yoga, de méditation et de dessin sur son compte Instagram. Certaines marques de vêtements de sport, comme Nike, Alo Yoga ou Gymshark, sont allées plus loin. En ce moment où le loungewear a le vent en poupe, les maisons de luxe peuvent tirer profit de leur créativité dans le domaine du marketing digital - le nerf de la guerre à présent.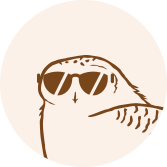 This article is for subscribers only
True journalism, like goldsmithing and embroidery, relies on expertise. Miss Tweed only focuses on proprietary information and analysis. By subscribing, you support a team of journalists who work only for you. Our mission is to bring you reliable and accurate information on the luxury and fashion industry which, in 40 years, has become one of the pillars of the global economy.
Subscribe
Login