La maison belge Delvaux, le plus ancien maroquinier d'Europe, se sépare de sa créatrice et collaboratrice de longue date Christina Zeller. Delvaux, connu pour ses sacs à main et son savoir-faire de haute qualité, est la fierté de la Belgique et un fournisseur de la famille royale depuis 1883. Fondée en 1829 (Hermès remonte à 1837), Delvaux se dit l'inventeur du sac à main moderne, ayant déposé une demande de brevet pour le tout premier sac à main en 1908. Les sacs miniatures de Delvaux commencent à 800 euros et les modèles plus sophistiqués en veau box se vendent à 4 800 euros. Mais dans l'univers du luxe et de la mode, une longue histoire et un passé prestigieux ne suffisent pas. Sans une bonne stratégie, des talents et des investissements conséquents, les choses peuvent mal tourner. Lanvin, fondée par la modiste Jeanne Lanvin en 1889, est la plus ancienne marque de mode française encore en activité. Contrôlée par la société chinoise Fosun International depuis 2018, la maison peine à rebondir depuis le départ fracassant de son créateur star Alber Elbaz en 2015.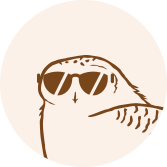 This article is for subscribers only
True journalism, like goldsmithing and embroidery, relies on expertise. Miss Tweed only focuses on proprietary information and analysis. By subscribing, you support a team of journalists who work only for you. Our mission is to bring you reliable and accurate information on the luxury and fashion industry which, in 40 years, has become one of the pillars of the global economy.
Subscribe
Login