Third Point, l'un des fonds activistes les plus agressifs au monde, a acquis une participation significative dans le capital du propriétaire de Cartier, Richemont, a appris Miss Tweed. Third Point et un autre fonds spéculatif, qui détient une plus petite participation dans le groupe de luxe suisse, pressent son président, Johann Rupert, de prendre des mesures pour améliorer sa performance boursière. Basé à New York, Third Point est connu pour forcer les entreprises à agir pour faire monter le cours de leurs actions. Parmi ses cibles ces dernières années figurent Sony et Nestlé. Dirigé par son charismatique PDG, Dan Loeb, Third Point tente actuellement de démanteler Royal Dutch Shell. Il a pris une participation d'une valeur d'environ 750 millions de dollars dans le groupe pétrolier et appelé à le scinder en « plusieurs sociétés autonomes » qui pourraient répondre aux intérêts divergents des actionnaires. Shell est « l'une des grandes capitalisations les moins chères au monde », a estimé Dan Loeb.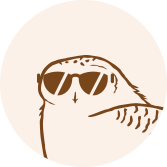 This article is for subscribers only
True journalism, like goldsmithing and embroidery, relies on expertise. Miss Tweed only focuses on proprietary information and analysis. By subscribing, you support a team of journalists who work only for you. Our mission is to bring you reliable and accurate information on the luxury and fashion industry which, in 40 years, has become one of the pillars of the global economy.
Subscribe
Login