Amazon has been one of the big winners of the Covid-19 pandemic. The American e-commerce giant reported record results yet again on Oct. 29, with third-quarter sales up 36 percent to $96.1 billion, as retail shopping continued to migrate online. But for the $1.5 trillion Seattle-based company, which sells everything from books to groceries, healthcare and films, the empire is still not big enough. It should include fashion and luxury, and it harbors serious ambitions in that field. Amazon does not ask itself whether fashion and luxury brands want to work with it. It believes that where there is a will, there is a way and it ploughs ahead. But in a year or two, Amazon may find it is only able to attract so-called premium or accessible luxury brands and those that need to heighten their profile or offload stock. The Silicon Valley mastodon will struggle to take on real, super-exclusive luxury brands. Here's why.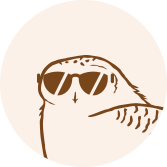 This article is for subscribers only
True journalism, like goldsmithing and embroidery, relies on expertise. Miss Tweed only focuses on proprietary information and analysis. By subscribing, you support a team of journalists who work only for you. Our mission is to bring you reliable and accurate information on the luxury and fashion industry which, in 40 years, has become one of the pillars of the global economy.
Subscribe
Login