Dior cartonne. La marque de luxe française a dépassé sa rivale Gucci dans des domaines clés : croissance, visibilité et attractivité. Lorsque sa maison mère, LVMH, publiera son chiffre d'affaires du troisième trimestre, le 12 octobre, les analystes s'attendront à des chiffres records pour Dior. Et une semaine plus tard, quand viendra le tour de la maison mère de Gucci, Kering, de publier ses chiffres, les analystes se seront préparés à ce qu'ils révèlent une croissance nettement moins impressionnante. Pourquoi ? Miss Tweed a quelques réponses.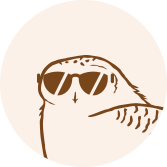 This article is for subscribers only
True journalism, like goldsmithing and embroidery, relies on expertise. Miss Tweed only focuses on proprietary information and analysis. By subscribing, you support a team of journalists who work only for you. Our mission is to bring you reliable and accurate information on the luxury and fashion industry which, in 40 years, has become one of the pillars of the global economy.
Subscribe
Login