The pandemic seems endless and the mood is somber, but rays of sunshine are forecast for the podium next year. As they prepare their next collections, many designers are projecting themselves into a world after Covid-19. They are keen to express the joy of moving around freely, of meeting friends and family, and of hugging one another again. Fashion has always been a reflection of society. And it has always been able to predict what is coming. Designers' sensitive antennae sense the future, what people will desire, what the Zeitgeist will be. Doom and gloom may depress us now but in 2021, expect an explosion of color; an outflow of positivity, poetry and lightness.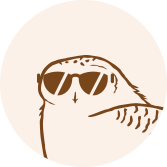 This article is for subscribers only
True journalism, like goldsmithing and embroidery, relies on expertise. Miss Tweed only focuses on proprietary information and analysis. By subscribing, you support a team of journalists who work only for you. Our mission is to bring you reliable and accurate information on the luxury and fashion industry which, in 40 years, has become one of the pillars of the global economy.
Subscribe
Login