Ce qui devait arriver s'est produit. Lorsque Fosun a pris le contrôle majoritaire de Lanvin pour 120 millions d'euros en février 2018, on s'inquiétait de savoir quelle direction prendrait la plus ancienne maison de couture française. Le groupe chinois n'avait jamais dirigé une marque de la taille et de l'importance de Lanvin, et dotée des archives les plus précieuses de la mode française. Fondée en 1889 par la modiste Jeanne Lanvin, la maison s'est imposée au début du XXe siècle comme la référence pour les robes de soirée élégantes, les tenues confortables du quotidien et celles pour les nouveaux passe-temps comme le tennis. Mais ces dernières années, Lanvin a souffert d'une mauvaise gestion, d'occasions manquées et d'un excès d'incohérence en termes de style. En février 2021, exactement trois ans après la prise de contrôle par Fosun, la maison a enregistré des pertes de plus de 220 millions d'euros. L'année dernière, son chiffre d'affaires annuel s'est effondré, passant de plus de 100 millions d'euros en 2017 à moins de 40 millions d'euros, selon des sources proches de la société. Par comparaison, les ventes s'élevaient à 236 millions d'euros en 2012 et la maison était rentable.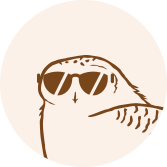 This article is for subscribers only
True journalism, like goldsmithing and embroidery, relies on expertise. Miss Tweed only focuses on proprietary information and analysis. By subscribing, you support a team of journalists who work only for you. Our mission is to bring you reliable and accurate information on the luxury and fashion industry which, in 40 years, has become one of the pillars of the global economy.
Subscribe
Login