Luxury groups including Kering, Prada and LVMH have said and done all the right things in recent years, committing themselves to sustainability, women's empowerment, promoting inclusivity and ensuring their entire supply chains are beyond reproach. But on the question of China's alleged genocide of Uighur Muslims in the cotton-producing northwest province of Xinjiang, 'mum's the word.' The European Union, United States, Britain and Canada have all imposed sanctions on China. The US has also imposed a blanket ban on cotton imports from the region – home for more than 80 percent of China's cotton production, itself a whopping one fifth of the world's total supply.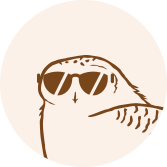 This article is for subscribers only
True journalism, like goldsmithing and embroidery, relies on expertise. Miss Tweed only focuses on proprietary information and analysis. By subscribing, you support a team of journalists who work only for you. Our mission is to bring you reliable and accurate information on the luxury and fashion industry which, in 40 years, has become one of the pillars of the global economy.
Subscribe
Login