Paris ne le sait pas encore, mais le puissant conglomérat chinois Fosun International, propriétaire de la maison Lanvin, vient d'engager le jeune créateur chinois Calvin Luo, dans l'espoir de stimuler les ventes de la maison de couture française en Chine, affirment plusieurs sources basées à Shanghai. Cette décision souligne combien l'épicentre de l'industrie de la mode s'est déplacé de l'Occident vers la Chine, devenue le plus grand marché du monde devant les États-Unis. Depuis le début de la pandémie de Covid-19, l'importance de la Chine a décuplé. Les affaires y ont repris de plus belle et beaucoup plus vite que dans d'autres régions, où les restrictions sanitaires pèsent toujours. Le marché chinois est désormais la priorité numéro un pour Fosun. Le groupe chinois espère que Calvin Luo, qui dit aimer « brouiller les frontières entre les vêtements pour hommes et pour femmes », pourra dynamiser les ventes de Lanvin en séduisant davantage de jeunes clients chinois. Selon certains spécialistes de la mode basés en Chine, le jeune Luo est suivi par de nombreux leaders d'opinion (key opinion leaders). Son influence réelle est cependant difficile à mesurer. Le dimanche 7 mars, son compte officiel comptait 63 012 followers sur le réseau social chinois Weibo, qui est similaire à Twitter, interdit en Chine. Ce chiffre n'est pas particulièrement impressionnant dans un pays de 1,4 milliard d'habitants. En comparaison, la créatrice chinoise Guo Pei – une habituée de la Fashion Week parisienne - comptait plus d'un million d'adeptes sur Weibo et sa rivale Heaven Gaia en avait quelques 150 000.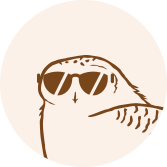 This article is for subscribers only
True journalism, like goldsmithing and embroidery, relies on expertise. Miss Tweed only focuses on proprietary information and analysis. By subscribing, you support a team of journalists who work only for you. Our mission is to bring you reliable and accurate information on the luxury and fashion industry which, in 40 years, has become one of the pillars of the global economy.
Subscribe
Login