Au printemps, la maison Baccarat devrait être officiellement mise en vente par des fonds hongkongais devenus propriétaires de la cristallerie contre leur gré. Ils espèrent en obtenir au moins 150 millions d'euros. Le gouvernement français, les élus locaux et les syndicats considèrent Baccarat comme un trésor national qu'ils souhaiteraient voir racheté par un investisseur français. Mais les actionnaires asiatiques de Baccarat, eux, souhaitent vendre au plus offrant, quelle que soit sa nationalité, ont confié plusieurs sources proches du dossier à Miss Tweed. Au fur et à mesure que les offres se présenteront, le gouvernement surveillera cette vente de près. Bruno Le Maire, le ministre de l'Économie et des Finances, vient d'invoquer des raisons de sécurité alimentaire afin de torpiller l'offre d'achat de Carrefour, pour 16,2 milliards d'euros, par la société québécoise Alimentation Couche-Tard. Tout en essayant de promouvoir la France comme un pays ouvert aux investissements étrangers, le gouvernement n'hésite pas à intervenir lorsqu'il s'agit de fusions et acquisitions susceptibles de menacer l'emploi, la sécurité et la préservation du savoir-faire et de technologies de pointe en France. Avec la pandémie de Covid-19, le gouvernement a intensifié ses efforts pour soutenir la production "made in France" et réduire la dépendance du pays vis-à-vis des fournisseurs étrangers.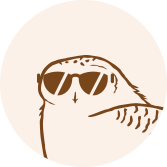 This article is for subscribers only
True journalism, like goldsmithing and embroidery, relies on expertise. Miss Tweed only focuses on proprietary information and analysis. By subscribing, you support a team of journalists who work only for you. Our mission is to bring you reliable and accurate information on the luxury and fashion industry which, in 40 years, has become one of the pillars of the global economy.
Subscribe
Login