Kering, le propriétaire de Gucci et de Saint Laurent, a fait une offre informelle en janvier pour fusionner avec le groupe suisse et créer un concurrent de taille capable de défier LVMH, le No.1 du secteur. Mais l'offre de Kering n'a pas été retenue, selon plusieurs sources proches des discussions. Kering est intervenu au moment où LVMH concluait l'acquisition du joaillier américain Tiffany & Co le 7 janvier. Cette transaction a renforcé le groupe de Bernard Arnault et éclipsé davantage Richemont et Kering. LVMH a démontré une fois de plus que la taille jouait un rôle critique dans l'industrie du luxe, renforçant la pression sur Richemont et Kering pour qu'ils arrivent à s'entendre.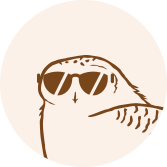 This article is for subscribers only
True journalism, like goldsmithing and embroidery, relies on expertise. Miss Tweed only focuses on proprietary information and analysis. By subscribing, you support a team of journalists who work only for you. Our mission is to bring you reliable and accurate information on the luxury and fashion industry which, in 40 years, has become one of the pillars of the global economy.
Subscribe
Login