This spring, Baccarat is expected to be officially put up for sale by its Hong Kong owners, two debt companies that came to own it almost accidentally. They are hoping to get at least €150 million for the heritage brand, famous for its sparkling crystal chandeliers and stylish wine glasses. Paris, local politicians and the company's staff regard the 257-year-old company as a national treasure and would like it to be acquired by a French investor. But Baccarat's Asian shareholders just want to sell it to the highest bidder, no matter the nationality, industry sources with first-hand knowledge of the matter have told Miss Tweed. As bids land, French President Emmanuel Macron's government will keep a close eye on the process, the sources added. Paris just torpedoed a €16.2-billion-bid for French retailer Carrefour from Quebec's Alimentation Couche-Tard on food security grounds. While trying to market France as attractive for foreign investors, Macron's government has not shied away from intervening on merger deals it believed could threaten jobs, security and the preservation of know-how and technology in France. With the Covid-19 pandemic, the French government has stepped up efforts to support products "Made in France" and reduce the country's dependence on foreign suppliers.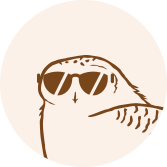 This article is for subscribers only
True journalism, like goldsmithing and embroidery, relies on expertise. Miss Tweed only focuses on proprietary information and analysis. By subscribing, you support a team of journalists who work only for you. Our mission is to bring you reliable and accurate information on the luxury and fashion industry which, in 40 years, has become one of the pillars of the global economy.
Subscribe
Login