Le conseil d'administration d'Audemars Piguet s'est finalement accordé sur le calendrier de départ de son charismatique directeur général, le Français François-Henry Bennahmias. L'horloger de luxe l'a annoncé cette semaine dans une interview au quotidien suisse Le Temps. Audemars Piguet, qui n'avait pas répondu au courriel de Miss Tweed il y a 10 jours sur ce sujet, s'est contenté de nous envoyer cette interview.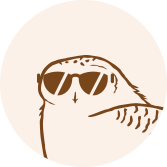 This article is for subscribers only
True journalism, like goldsmithing and embroidery, relies on expertise. Miss Tweed only focuses on proprietary information and analysis. By subscribing, you support a team of journalists who work only for you. Our mission is to bring you reliable and accurate information on the luxury and fashion industry which, in 40 years, has become one of the pillars of the global economy.
Subscribe
Login