Renzo Rosso, le charismatique fondateur de Diesel, nourrit des ambitions aussi grandes pour son groupe que pour l'Italie. L'entrepreneur a déclaré cette semaine au Financial Times qu'il cherchait des cibles, après l'acquisition de Jil Sander en 2021 et son investissement dans Amiri en 2019. Renzo Rosso veut construire un grand groupe italien de la mode et du luxe qui pourrait rivaliser avec les géants français LVMH et Kering. Bien sûr, il ne cite jamais nommément ces groupes. Le message qu'il veut faire passer est que l'Italie est tout aussi capable de bâtir un groupe de mode et de luxe prospère que la France. Renzo Rosso a exprimé cette ambition à plusieurs reprises et cette aspiration n'est pas nouvelle. Tout le monde en Italie veut un champion, mais personne ne veut le bâtir.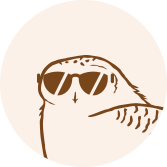 This article is for subscribers only
True journalism, like goldsmithing and embroidery, relies on expertise. Miss Tweed only focuses on proprietary information and analysis. By subscribing, you support a team of journalists who work only for you. Our mission is to bring you reliable and accurate information on the luxury and fashion industry which, in 40 years, has become one of the pillars of the global economy.
Subscribe
Login