In Europe and North America, stores have finally reopened after months of closure due to the pandemic. But what makes customers return to a brand's store? Curiosity and appetite for newness, fashion specialists say. Of course, there is also the desire to renew one's wardrobe after spending months in pajamas. Many brands believe that the best way to grab customers' attention – and get them to pull out their credit cards - is by having something new to show them on a regular basis. Some think it should be every week, others every month. Brands need to feed the beast of newness - not only in stores, but also on their own websites, on social media and on fashion retail platforms. But a designer, no matter how talented he or she is, cannot come up with that many ideas and products to meet a brand's expectations.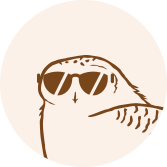 This article is for subscribers only
True journalism, like goldsmithing and embroidery, relies on expertise. Miss Tweed only focuses on proprietary information and analysis. By subscribing, you support a team of journalists who work only for you. Our mission is to bring you reliable and accurate information on the luxury and fashion industry which, in 40 years, has become one of the pillars of the global economy.
Subscribe
Login