Fosun, the Chinese group that owns Lanvin, has failed to respect various aspects of its shareholder agreement with minority investors in the French fashion brand and has re-branded its fashion arm Lanvin Group without their authorization, official documents show. The dispute comes as the Chinese group is just days away from pulling off a much-anticipated merger with a New York-listed special purpose acquisition company (SPAC) through which it aims to raise up to $544 million. The transaction is crucial for Fosun. Like many Chinese companies, it is struggling to take money out of China and needs cash to expand and mop up the losses of Lanvin and other fashion businesses. But before buying shares, investors would be well advised to read every single page of Fosun's recent filings with the U.S. Securities and Exchange Commission (SEC). In the history of initial public offerings via a SPAC, rarely has a company published so many astonishing warnings.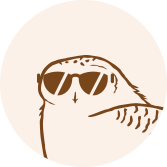 This article is for subscribers only
True journalism, like goldsmithing and embroidery, relies on expertise. Miss Tweed only focuses on proprietary information and analysis. By subscribing, you support a team of journalists who work only for you. Our mission is to bring you reliable and accurate information on the luxury and fashion industry which, in 40 years, has become one of the pillars of the global economy.
Subscribe
Login