What everyone expected to happen has happened. When Fosun acquired majority control of Lanvin for €120 million in February 2018, industry observers worried about what direction France's oldest fashion house would take. The Chinese group had never before run a luxury brand of the size and importance of Lanvin, which is endowed with one the richest histories in the fashion industry. Founded in 1889 by the milliner Jeanne Lanvin, the couture house became in the early 20th century the go-to place for stylish evening dresses and comfortable outfits for everyday life and new pastimes such as tennis. But in the past few years, the brand has suffered from poor management, missed opportunities and inconsistent storytelling. By February 2021, exactly three years after Fosun bought control, Lanvin has raked in losses totaling more than €220 million. Its annual sales last year collapsed to less than €40 million from over €100 million in 2017, sources close to the company have told Miss Tweed. By comparison, back in 2012, sales stood at €236 million and the company was profitable.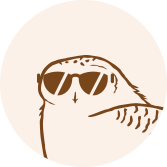 This article is for subscribers only
True journalism, like goldsmithing and embroidery, relies on expertise. Miss Tweed only focuses on proprietary information and analysis. By subscribing, you support a team of journalists who work only for you. Our mission is to bring you reliable and accurate information on the luxury and fashion industry which, in 40 years, has become one of the pillars of the global economy.
Subscribe
Login