At the beginning of the year, optimism traditionally reigns, but there is not much around for Kering at the moment. The French luxury group is reeling from two major shocks. First, it abruptly parted ways with Alessandro Michele, the creative director of its biggest brand Gucci, a few weeks ago. There is still no news on who could replace him. Then last month, its sister brand Balenciaga got sucked into a major PR scandal over a series of ad campaigns that sexualized children and hit the brand's sales, particularly in the United States. One series of ads featured a small child clutching a handbag that looked like a teddy bear in sexual bondage gear. Another, in collaboration with Adidas, had in the background a page from a Supreme Court decision regarding child pornography. Some people took it as a sign that Balenciaga condoned child pornography. Investors have been appalled by these events.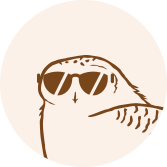 This article is for subscribers only
True journalism, like goldsmithing and embroidery, relies on expertise. Miss Tweed only focuses on proprietary information and analysis. By subscribing, you support a team of journalists who work only for you. Our mission is to bring you reliable and accurate information on the luxury and fashion industry which, in 40 years, has become one of the pillars of the global economy.
Subscribe
Login