The market is flush with cash. Economists predict a strong rebound in 2021 as the pace of vaccination accelerates. The pandemic has shaken up the luxury fashion industry but not all companies have been equally affected. Much-needed changes have accelerated; many fashion and luxury brands turbocharged their digital communication and e-commerce roll-out to make up for lost sales at boutiques that were forced to shut. Some brands saw their sales hammered by as much as 50 percent in 2020, making them realize that only a new investment partner could help them fully get back on their feet. These developments all make this a good time to buy and sell businesses. And in Italy there are quite a few fashion and luxury assets looking for buyers. Many potential acquirers are on the prowl, from private equity firms and family investment companies to luxury groups LVMH, Kering and Richemont. Miss Tweed investigated what's for sale and who might be the buyers.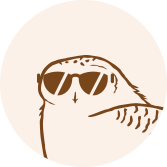 This article is for subscribers only
True journalism, like goldsmithing and embroidery, relies on expertise. Miss Tweed only focuses on proprietary information and analysis. By subscribing, you support a team of journalists who work only for you. Our mission is to bring you reliable and accurate information on the luxury and fashion industry which, in 40 years, has become one of the pillars of the global economy.
Subscribe
Login