Le président Emmanuel Macron aime souligner l'importance de l'industrie du luxe pour l'emploi, les exportations et l'image de la France. Mais qu'a fait le pays pour cette industrie ? Pas grand-chose. Et il est temps que ça change. Le Comité Colbert, une association représentant quatre-vingt-dix maisons, principalement basées en France, a préparé une lettre au nom de ses membres qu'Emmanuel Macron recevra le mois prochain. Ils demandent au gouvernement d'aider le secteur à résoudre son problème de recrutement. Les maisons souhaitent qu'Emmanuel Macron s'engage sur le sujet pendant qu'il dirige encore le pays. Le chef de l'État va bientôt briguer un second mandat lors de l'élection présidentielle en avril.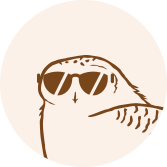 This article is for subscribers only
True journalism, like goldsmithing and embroidery, relies on expertise. Miss Tweed only focuses on proprietary information and analysis. By subscribing, you support a team of journalists who work only for you. Our mission is to bring you reliable and accurate information on the luxury and fashion industry which, in 40 years, has become one of the pillars of the global economy.
Subscribe
Login