Ces dernières années, la plupart des grands groupes de luxe, tels que Kering, Prada et LVMH, sont devenus de plus en plus exemplaires, dans la lutte en faveur de la biodiversité, de l'émancipation des femmes et de la promotion de l'inclusion. Ils ont aussi veillé à ce que leurs chaînes d'approvisionnement soient irréprochables, à tout point de vue. Mais le silence est d'or sur la question du génocide présumé des musulmans ouïgours, dans la province du Xinjiang, au nord-ouest de la Chine. L'Union européenne, les États-Unis, la Grande-Bretagne et le Canada ont imposé des sanctions à la Chine, après de nombreux rapports faisant état de la persécution des minorités ouïghoures par Pékin. Les États-Unis ont également banni toute importation de coton en provenance de la région, ce qui représente plus de 80 % de la production chinoise en coton, soit un cinquième de l'offre mondiale totale.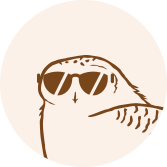 This article is for subscribers only
True journalism, like goldsmithing and embroidery, relies on expertise. Miss Tweed only focuses on proprietary information and analysis. By subscribing, you support a team of journalists who work only for you. Our mission is to bring you reliable and accurate information on the luxury and fashion industry which, in 40 years, has become one of the pillars of the global economy.
Subscribe
Login