En Europe et en Amérique du Nord, les magasins ont finalement rouvert leurs portes après des mois de fermeture pour cause de pandémie. Mais qu'est-ce qui pousse les clients à revenir dans la boutique d'une maison de mode ? La curiosité et la soif de nouveauté, disent les experts. Il y a aussi, bien sûr, l'envie de renouveler sa garde-robe après des mois passés en pyjamas. Pour attirer et retenir l'attention des clients - et les inciter à sortir leur carte de crédit – il faut avoir quelque chose de nouveau à leur montrer de façon régulière. Certaines maisons pensent que ce rythme devrait être hebdomadaire, d'autres mensuel. Ainsi, il faut sans cesse renouveler les collections - non seulement dans les magasins, mais aussi sur son propre site web, sur les réseaux sociaux et sur les plateformes de vente sur internet. Mais un designer, aussi talentueux soit-il ou elle, ne peut humainement fournir autant de créativité que l'exige cette dynamique du marché.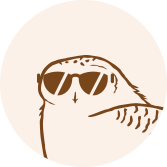 This article is for subscribers only
True journalism, like goldsmithing and embroidery, relies on expertise. Miss Tweed only focuses on proprietary information and analysis. By subscribing, you support a team of journalists who work only for you. Our mission is to bring you reliable and accurate information on the luxury and fashion industry which, in 40 years, has become one of the pillars of the global economy.
Subscribe
Login